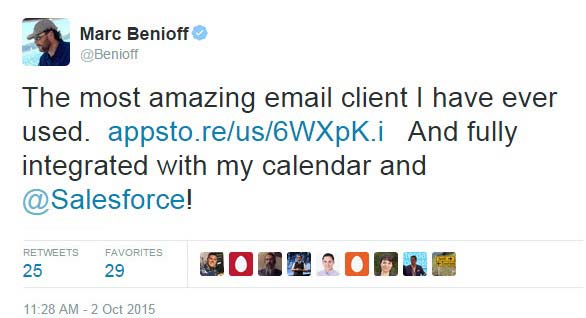 Like many of you, I'm finally recovering from the one-two punch of Dreamforce '15 and the end of Q3.
Now that my head is above water, I want to highlight one Dreamforce product launch you might have missed: SalesforceIQ for Sales Cloud. I've been playing with the app for a few weeks and am totally blown away.
What it is
SalesforceIQ for Sales Cloud is both a mobile email client (iOS and Android devices) and a Chrome browser extension. The product marketing promises: sell smarter right from inbox. They aren't kidding. It is part email open tracker, part cloud calendar scheduler, part Salesforce integration, and part automated assistant.
How it works
I shot a quick video walk-thru to give you a feel for the app.
Read More