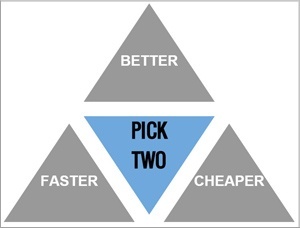 One of the best parts of my job is talking to entrepreneurs in the sales technology space. The other day, I took a call from a stealth-mode founder with a bold vision.
Here's his pitch:
If you're generating inbound leads and are focused on setting introductory meetings/demos for sales reps, technology can replace your entire SDR team.
Provocative, right?
He argued that for many inbound SDR organizations, all they do is push the meeting. They send email after email and answer every question a prospects asks with "you'll find that out if you take the meeting."
In a way, I agree with him. Far too many teams are doing little more than identifying the guy, checking for a pulse, and closing on the meeting. There's little-to-no vision creation or pain/consequence discovery. This approach can work beautifully when the goal is "getting more and more at bats" for the sales team.
Read More