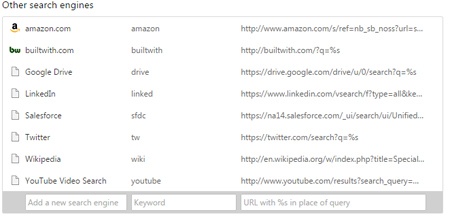 Our featured author today is Seth M. List, Director Market Development at Umbel. He joins us for the latest installment of the Inside Sales Practioner Series.
Over in the Sales Development Rep Forum on LinkedIn, Trish Bertuzzi recently posed this question:
What are your most effective SDR productivity hacks?
While my hack isn't explicitly for sales development. It is wonderful nonetheless for Chrome users.
Chrome is awesome for quite a few reasons. As it relates to sales development, sales and/or sales management, this one is my favorite.
In a nutshell, what I'm going to teach you to do is perform Salesforce,
LinkedIn, Wikipedia, Google Drive, Hoovers, and more searches directly
from Chrome's URL bar using custom keywords.
Read More