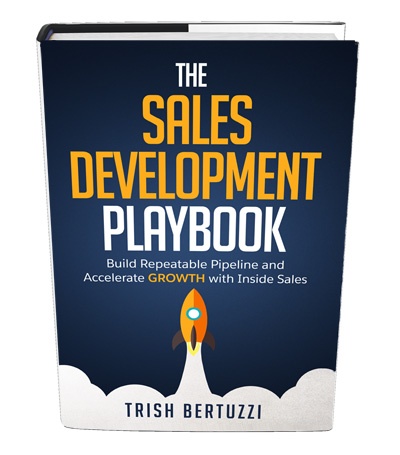 My first job in B2B technology was as a . . . get ready for it . . . telemarketing rep.
My job was to book appointments for my field reps. I had a phone, a list of names, and the #1 best-selling CRM of the late 80s and early 90s: a spiral-bound notebook.
I have to tell you I did a hell of a job with just those few resources. Fast forward to today. Telemarketing has evolved into Sales Development. No longer the red-headed stepchild, it's now the launch pad for outstanding companies and amazing careers.
As Sales Development has grown in stature, so has it grown in complexity. If you want high growth, explosive growth, the kind of growth that weather satellites can see from space then you need to build this role into your strategy (and not bolt it on as an afterthought).
Enter the playbook
I'm extremely excited to announce the official release of The Sales Development Playbook. The book is available now on Amazon and the initial reviews are unbelievably gratifying.
I was compelled to write this book because of a major problem I'm seeing. There's a fundamental misunderstanding of how to "do" sales development. Again and again, I see
Read More