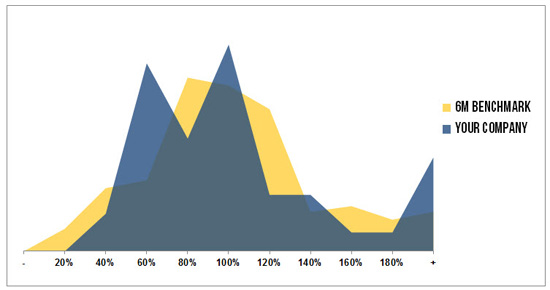 Q1 and Q2 are in the books. How did your team do?
If you're like most companies, you know a) your team's actual vs. goal and b) the number of reps at/above quota. But does that truly give a full picture of performance?
Sales Team Grader
I've been working on a benchmarking tool to fill in the gaps. (Big thanks to the folks who participated in beta testing!) The tool benchmarks your team against:
Group performance vs. goal
% of reps at 90%+ (of quota)
Median rep performance
Top and bottom 20%
By way of example, I ran analyses on two companies. Here are the results.
Continue reading...