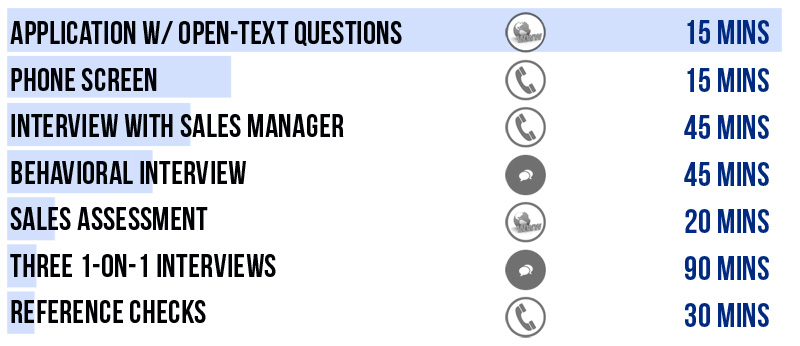 ZipRecruiter's VP of Inside Sales, Kevin Gaither, was tasked with hiring 25 inside sales reps in just three months. This is his story.
Kevin joined ZipRecruiter in the summer of 2013. By January 2014, he'd grown the inside sales organization to a dozen reps, proving out both the concept and model.
With greater than 8K inbound leads per month, it came time to scale.
Four months and 700 candidates later, Kevin hired 23 reps (and lived to tell the tale).
Kevin shared three things he did right.
1) Approach the hiring process like you would a sales process.
Kevin's 'hiring funnel' included:
7 'stages'
A 4.5 hour process per hire
Starring roles for himself, his Managers, and Reps
3.5% conversion rate from candidate-to-hire
Continue reading...