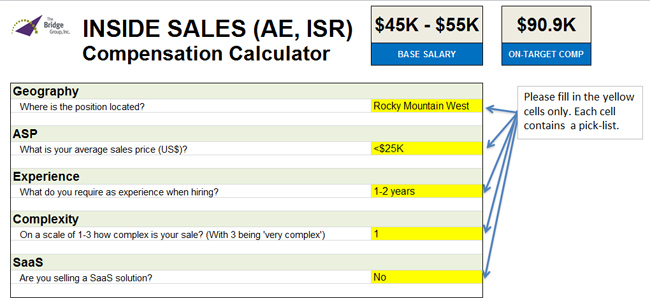 Over the last few months, we've published our 2015 research reports on the AE/ISR role (SaaS and non-SaaS versions).
Those reports provide closing rep compensation averages - both generally and broken down by several factors. A number of readers have emailed in to ask what base and OTE should look for them (based on geo, rep experience, ASP, etc.).
I've built a Inside Sales Comp Calculator to try to answer that.
Read More