The strategy of dividing inbound qualification and outbound prospecting into separate roles has crossed the chasm. In our 2014 SDR Metrics report, we identified that nearly 40% of companies have implemented SDR role specialization.
On paper, I love this approach as it creates focus and accountability. In practice, it takes careful planning and diligent monitoring to reap the full benefits.
I recently chatted with 3 high-growth companies on their lessons learned.
GoodData: Distinct Model, Distinct Goals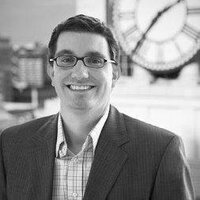 Casey Corrigan, Director of Inside Sales at GoodData, segmented roles for three reasons. 1) Lead routing rules had become complicated to the point of being cumbersome. 2) Constant shifting of gears between inbound and outbound was impacting momentum. 3) Reps followed the money when the comp plan paid at different rates for inbound vs. outbound.
Here is how Casey addressed these issues.
For Inbound: Leads are picked up on a first-come, first-served basis to whichever Inbound Rep is available with priority on speed of engagement. Since it is easier to set an 'inbound appointment,' Inbound Reps are chartered with doing a deeper level of qualification. They're measured on more qualified 'SALs.'
For Outbound: Territories are delineated by geography and product. The reps are measured on 'appointments set' with less strict qualification criteria than their inbound counterparts, but the team charter is migrating from appointment setting to qualified opportunity creation.
Casey shared:
Each model is not without its challenges. The inbound team lacks the deep relationship with the field that the teamed outbound reps enjoy. Further, staffing an inbound team perfectly is a challenge due to the ebb and flow of leads. At the end of the day, since moving to this model overall production has increased 20-30%.
Hootsuite: More Structure vs. More Freedom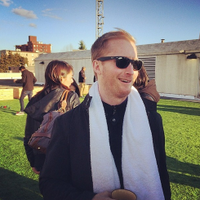 Peter Barton, Senior Manager, Enterprise Development at Hootsuite, took an interesting approach. The desire for a quick and aggressive response to inbound leads necessitated separating the roles.
For Inbound: For contact us leads, reps reach out with a phone call in under 5 minutes. Additionally, the process is very service oriented with specific SLAs with Marketing (speed, number of attempts, media, etc.). A challenge is responding to peaks in lead volume while keeping the quality of qualification (data collection) and the speed of response high.
For Outbound: These reps have more leeway in their execution. To a degree, the reps are able to 'run their own business' with their territories. This room for entrepreneurial selling leads to more variation and experimentation.
Peter shared:
The Inbound role can be a bit repetitive which can be a challenge. By not having any walls within the company (literally and figuratively) we've enabled reps to find a career path within the organization.
Ping Identity: Focused on a Contact vs. Deep and Wide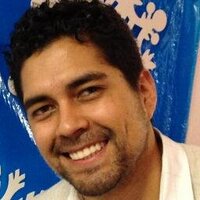 Carlos Garcia, Manager of Opportunity Generation at Ping Identity, built an Inbound team to work Marketing leads and an Outbound group to fill in the gaps.
For Inbound: Leads are assigned round-robin with a goal of reaching every lead in under 1 business day. A downside of this commitment is that reps are often 'shackled to what comes in' – meaning there is no control over the next name on their prospecting list.
For Outbound: This group goes wide and deep with target accounts. They are able to more deeply qualify accounts before passing to Sales counterparts. Also, without the (often distracting) flow of inbound leads, reps can be more strategic about planning their days.
Carlos shared:
The inbound reps are exposed to many more conversations and situations than those in outbound. They ramp much more quickly and this helps to build a great foundation for future success in outbound and later closing.
A few points on commonality jump out.
If speed to contact is your goal, you need a specialized inbound team.
Territory, routing, process, etc. all need to be oriented towards this goal.
Inbound is often tasked with processing the lead vs. qualifying the opportunity.
It is no easy feat to balance a) meeting SLAs with Marketing and b) give reps the latitude to decide who/who not to call.
Outbound prospecting requires more autonomy
Inbound qualification and outbound prospecting are fundamentally different. Yes, outbound reps need supporting direction, process, and tools. But they also need a degree more freedom and room for entrepreneurial spirit.
There is no one size fits all model for building an SDR group. Many variables are in play here. However, role specialization has certainly emerged as a "trend with benefits."
Less and less often will top-of-the-funnel reps wear many hats. They are focused. They are accountable. And they are driving bigger and better pipelines with their efforts.
----